Comprehensive Fire &
Smoke Cleanup Service in Brentwood, TN.
In mere moments, fire can swallow the home or business you've worked so hard to make your own. Without warning, an electrical spark, open flame, or fluke lightning strike can reduce your life to cinders. At ASDT, we've seen how quickly fires and smoke can hollow out a building. But just as often, we've been there to put it right for our clients in Brentwood, TN, and beyond, throughout the nation.
More than any ordinary contractor, you need an accomplished fire restoration company on your side when the worst happens. With just one call, we can restore your property, salvage your belongings, and purge your home or business of any lingering odors. From deodorization to reconstruction and repairs, we'll stick with you until your property is ready for you again. Let us put our 40 years of fire restoration service to work for you.
ASDT Goes Beyond the Flames
Even after the fire's put out, your structure remains at risk. Compromised walls, exposed timber, and the threat of mold continue long after the flames are gone.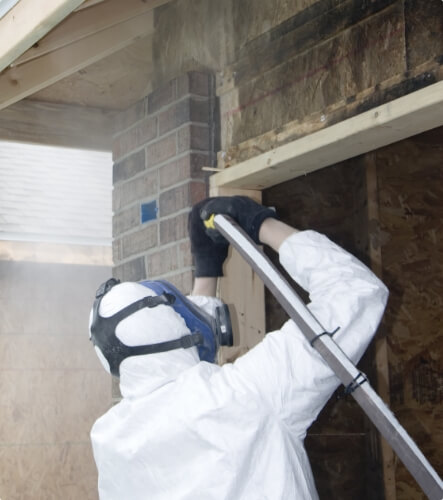 If you've experienced a recent fire in your commercial or residential property, call 615.207.3877 for 24/7 emergency service. We'll arrive ASAP to preserve your structure by removing debris, shoring and bracing, boarding-up, and tarping for utmost safety.
At ASDT, we have a long track record of working with insurance companies and can collaborate with your provider to get you the funds you need. By using the latest restoration techniques and equipment, our crew will minimize the financial impact by getting your facility back up and running as soon as possible. From multi-unit apartment complexes to single-family homes, ASDT has the experience, equipment, and compassion to make your structure whole once more.
Explore Other Fire & Smoke Damage Services
When fire damage is minimal, ASDT can clean the contents on-site or carefully pack and inventory your belongings before transport to our facility for cleaning.
Where there's water, there could be mold. In the aftermath of fire, mold is a serious concern. We can inspect and test for the presence of harmful molds for utmost safety.
Fire hoses put out fires, but they also soak your structure. Before restoration can begin, structural drying may be necessary to preserve your building.
Fire & Smoke Damage
FAQs
How Does The Deodorization Process Work?
Soot and smoke odors give off harmful carcinogens and chemicals. Deodorization is a necessary step for making your building safe and habitable again. At ASDT, our team deodorizes your home or business with Phoenix extraction, dehumidification, air scrubbing, and evaporative drying equipment. By using the most advanced Phoenix restoration equipment, we guarantee excellent and immediate extraction for any situation.
Should I Be Concerned With Air Quality After A Fire?
Safe air quality is a definite concern after smoke and fire damage. At ASDT, our line of dehumidifiers, air movers, heat drying systems, and HEPA scrubbers drastically improve air quality after a fire. We also ensure that odors and damage won't become embedded in your structure using nontoxic and nonflammable dry ice/soda blasting techniques. With specialized cleaning and sanitation equipment, we reclaim your air quality by cleaning air ducts, deodorizing, applying sealants, and deep cleaning surfaces throughout your building.
What Does The Fire & Smoke Damage Restoration Process Involve?
Saving existing structures from fire damage is a complex process that requires numerous steps. At ASDT, we'll take you and your property from start to finish—from a smoldering building to a fully safe and secure home or business once more.
After the fire, we launch into damage control and evaluate structural damage. Then comes temporary structure protection, deconstruction of damaged materials, contents cleaning, and deodorization. Finally, we'll help you settle your property loss claim and start reconstruction and repairs until you're ready to open your business or occupy your home again.