Storm Preparedness & ERPP Based
in Brentwood, TN.
What would you do if a storm, fire, or flood struck your home? For homeowners and hotel owners, condominium managers and realtors alike, planning for a major weather event is a critical but often overlooked aspect of daily operations. With the safety of loved ones and pets, guests, tenants, and employees at stake, you want to ensure that you have the clearest possible picture of your building's layout, risks, and routes. More than that, you want your restoration company to have it, too.
At ASDT, we've spent the last four decades ahead of the curve with technologies, tools, and techniques to support our customers in emergency situations. That's why we've introduced iGUIDE 3D imaging to our emergency pre-planning portfolio. We'll arrive at your property before disaster strikes to take a complete 360 panoramic view of your building and create a highly accurate floor plan and blueprint. Then, if ever you need us, we'll be there with all the knowledge, insight, and expertise required to take immediate control of the situation.
Why Have an Emergency Response Preparedness Plan
Natural disasters and accidental damages require a quick response and an accurate assessment.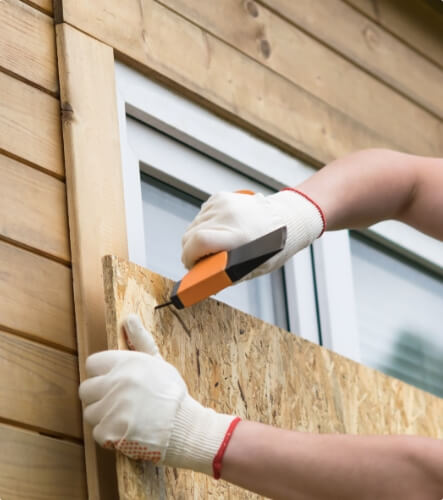 Time is of the essence to protect your property and your people. An ERPP allows us to gain critical foresight into your building's layout, down to the room sizes, window placements, appliances, and square footage. Then, we create a response plan that takes care of all the logistics ahead of time. If and when a disaster occurs, our teams will arrive fully prepared and ready to start the recovery process.
This 3D model can also serve as proof of pre-loss condition when it comes time to file a claim with insurance. ASDT can provide this information alongside our other expert analysis and findings to help build the strongest presentation strategy. Best of all, this service comes at no cost and no obligation to you—just a few hours of your time is all it takes to prioritize your safety in an emergency.
Explore Our Full Suite of Damage Recovery Services
Whether the water comes from the storm itself, rising flood waters, or burst pipes, fast action is key to a safe environment. Call ASDT for full water damage restoration services.
Lightning strikes and electrical issues are common causes of fire damage during storms and other natural disasters. ASDT has helped businesses overcome the most extensive fire events.
Within 24-48 hours of a flood, the chances of mold growth in your property grow exponentially. Before restoration begins, be sure you're working with a fully trained and licensed mold remediation company.
Storm Preparedness
FAQs
How Do I Prepare for a Hurricane or Severe Storm?
From June to November, states throughout the Southeast are at risk of hurricane damage—either in the form of direct impacts or tornadoes that develop in the storm's wake. Before the storm arrives, make sure to take the following steps:
Develop an evacuation plan if you live in the direct path of the storm.
Assemble NOAA-recommended disaster supplies to have on hand.
Double-check your insurance policies to make sure you have the coverage you need to cover post-storm repairs.
Be ready to reinforce your home by boarding windows, securing doors, removing outdoor furniture, and trimming trees.
If and when disaster does strike, call ASDT at 615.207.3877 for emergency recovery and expert post-storm temporary repairs.
How Much Does an Emergency Response Preparedness Plan Cost?
Our disaster response pre-planning costs you nothing but a morning or afternoon of your time. We'll meet with you to discuss potential threats to your property, identify top priorities, and map your property from top to bottom. You're under no obligation to use ASDT's restoration services if your property is damaged in the future, but we'll be standing by ready to respond with personalized support, detailed information, and priority service if you call.
Why Should I Call ASDT for an Emergency Response Preparedness Plan?
We use iGUIDE technology as part of our planning process: a comprehensive, cutting-edge system that makes the most accurate and easy-to-read building blueprints, walkthroughs, and floor plans available. These maps not only help support our team's logistical efforts, but also your insurance claim (don't worry—we'll help every step of the way). With our technology and four decades of emergency response experience, you can rest assured that the team that shows up at your door is fully prepared to get the job done confidently.